Secret Clearance Sale


Exclusive 25% Off Super Secret Clearance Sale for Any Collectible Customers
As you may know, Collectibles Today (almost) NEVER discounts anything. When you first visit the sale page, it may be hard to tell the products are at least 25% below MSRP. That is, until you check the competition...
Visit the Secret Clearance Sale.
Collectible of the Day
Jeff Gordon No. 24 DuPont 2009 Chevrolet Impala SS Collectible Diecast Car - $109.99
The Hamilton Collection > Diecasts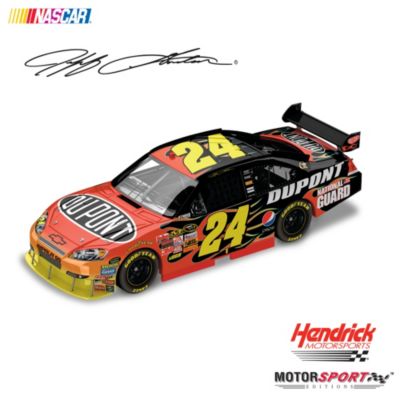 Three-time winner of the prestigious DAYTONA 500® and four-time NASCAR® Cup champion, Jeff Gordon embarks on his quest to "Drive for Five," and you don't want to be left in the dust! Presenting a collectible Jeff Gordon diecast car sporting a powerful FireStorm paint scheme, as created by legendary motorsports artist Sam Bass. Honor one of the most successful drivers on the circuit with this dynamic 1:24 scale reinvention of his 2009 No. 24® DuPont™ Chevrolet Impala SS.Fully licensed by NASCAR and Hendrick Motorsports, and available from Motorsports Editions™, this precision-engineered diecast collectible features a die-cast body and chassis, opening hood and trunk, accurate head contour, detailed interior, working steering and rear wing. Crafted with over 100 individual parts and imprinted with a special DIN™ for registration, this diecast makes an exciting hot Jeff Gordon fan gift or prized collectible! Strong demand is expected. Order now!